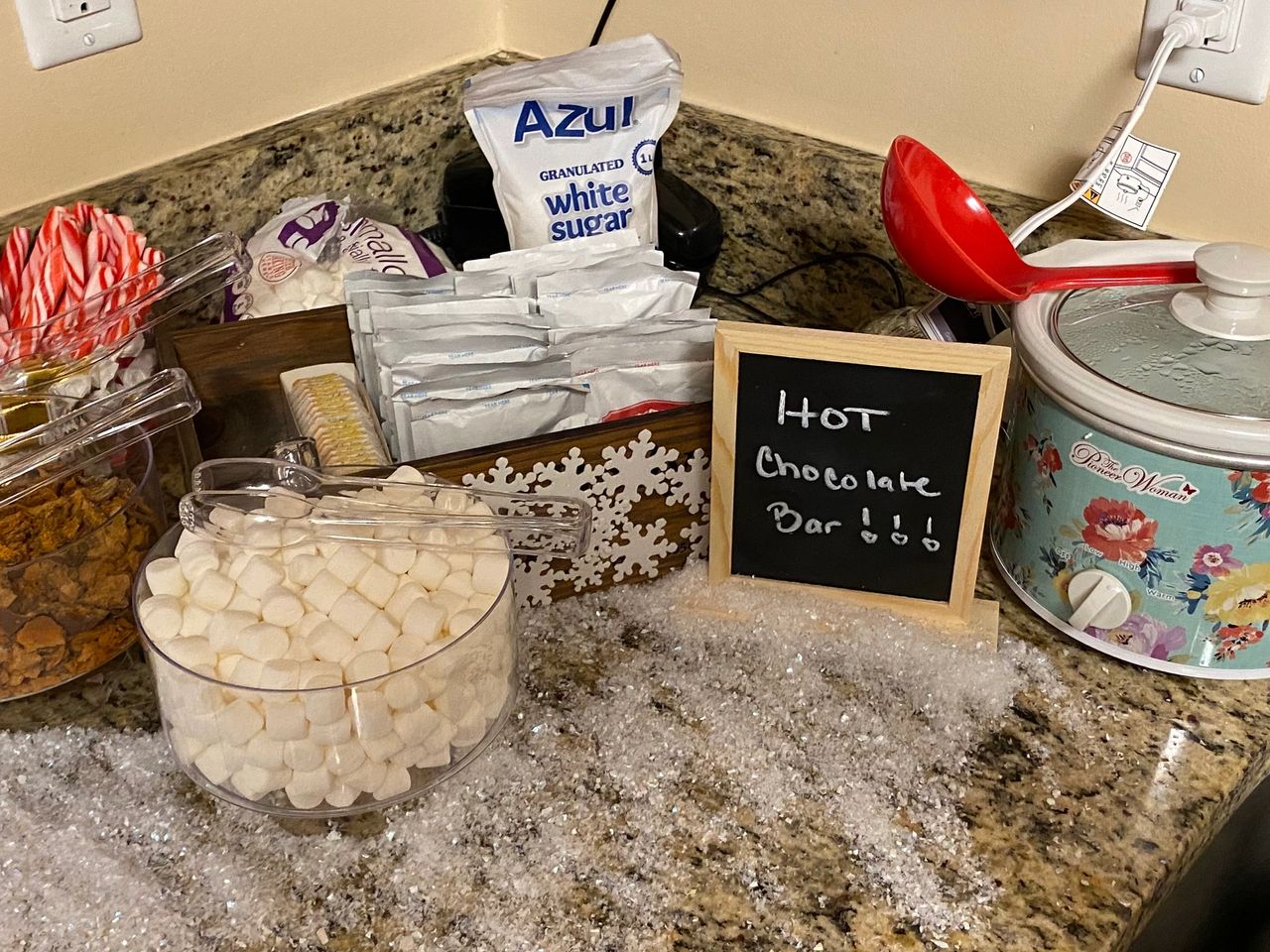 One thing I love about winter is creating a hot chocolate area it's not only tasty it's fun and I'm sure it will be the talk of the night.
What I Used!
Coffee Mugs• Marshmellows
Hot Chocolate • Butter Finger Crumbles• Candy Cane Spoons • Chocolate Spoons • Crockpot (keep hot water inside) Tongs• Clear Candy Trays • Fake Snow (holidays)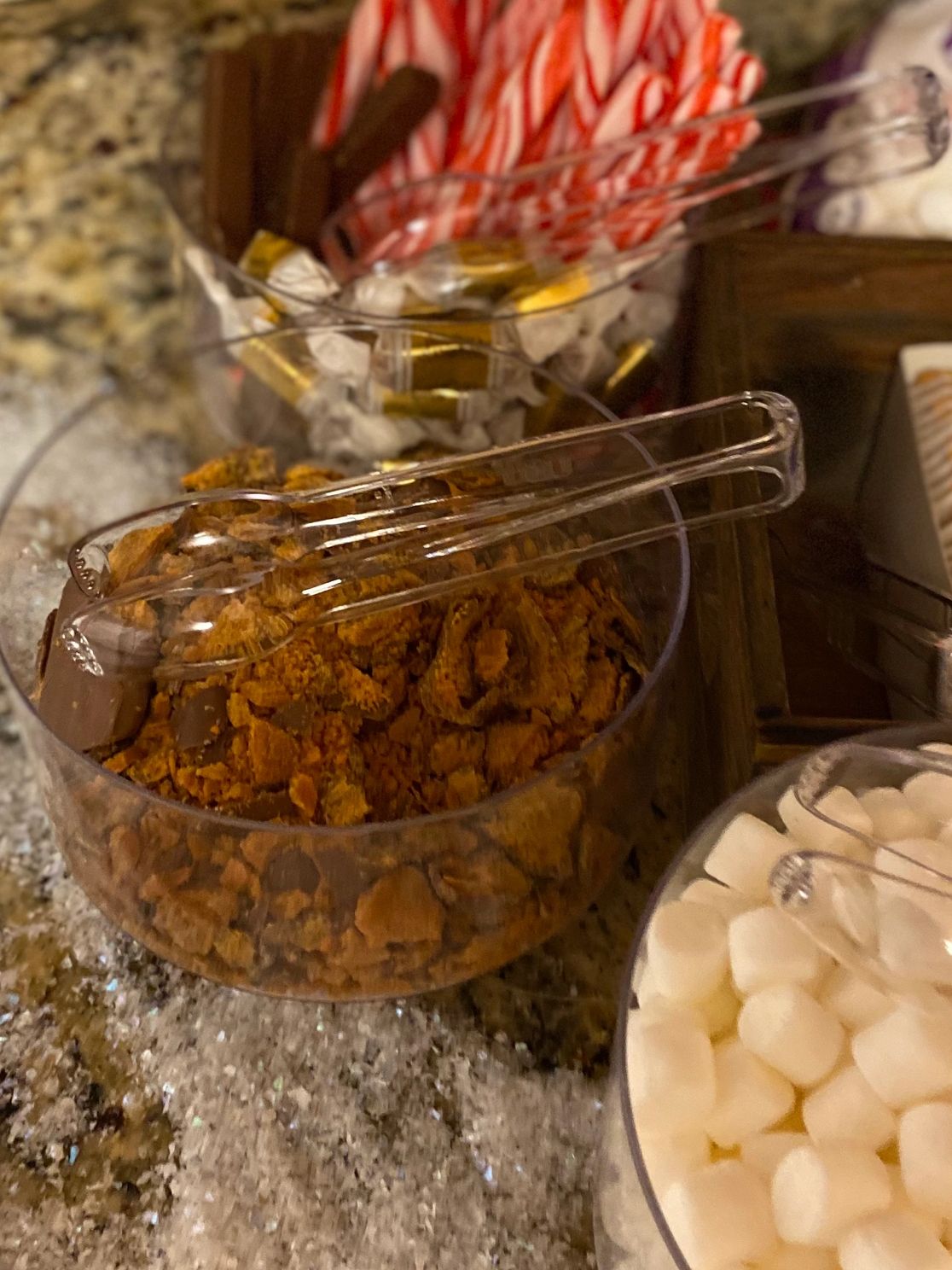 Details!
Assemble all the ingredients in candy dishes, pick a cute spot, add your ladle on top of the crockpot (To scoop out the hot water.) Last but not least add your faux snow and you will have a pretty nice hot chocolate bar to carry you through the cold winter night.
You can put whatever you like to taste on your hot chocolate bar these were just some of my favorite treats I liked.
Until next time!!!